>>>>>>>>>>>>>>>>>>>>>>>>>>>>>>>>>>>>>>>>>>>>>>>>>>>>>>>>
Thursday, Septiembre 01, 2011
It is now the 1st of Septiembre AKA September. Even since '911' September has been a different month for many Amerikans, there seems to be more of an air of nervous excitement and more conscious awareness of how fragile life can be despite our efforts to keep it safe, sound and relatively sane.

I am still at Carol's Place pictured above. I am still in the same room as before. My roommate Lee left today to another spot. I wish him well. I am curious how and who my new roommate will be. I am pretty compatible with most people. Over the years I have learned to be accepting and non-judgmental towards people, as I hope they are towards me.

I was going to move to Room #3 in the corner house, but instead the powers-that-be are going to put a physically handicap guy there. I was kind of disappointed, especially as I had my stuff pretty well ready to move. So I had to unpack. swept the room and made my bed. At least I still have my shared room with a view, though I would prefer to have my own room without the distraction of someone else being in the room with me. I myself must learn to share.

I talked to my friend/sponsor Mike K. last night. He injured himself in the left foot but he can still drive. Today is Recovery Happens at the State Capitol. Now I am at the Sacra Central Library, my power spot for now. Time for posting on Twitter.

I want to spend a lot of my time this month focusing on writing stuff. I will try to avoid dumb distractions.

@9:00 PM ~ At Carol's Place. Carol was either the benefactor that got this place and/or the first client here named Carol.

It seems that I will be spending the night in this room alone. The first time in a few months that I will do so since I moved out of Globe Mills on May 24 and entered the Emergency Shelter at VOA 'A' Street on May 25. Now I am here at Carol's Place. So I have now been in the shelter matrix for a bit over three months. It is quite an experience that I would recommend to most folks. It gives you a better feel for how you can cope in a sheltered situation along with other folks. It definitely teaches you patience, tolerance and understanding. Plus, it gives one a good idea of how they can adjust in settings far different from the privacy of being in one's own home sanctuary. WE learn, yes we learn or we burn!

Think I will sleep in the raw for once. Plan to go to DRA Meeting at Guest House tomorrow at 9 AM. I should be up early tomorrow morning.

I pray all my loved ones are well. I pray for all the abandoned refugees who are lost in the streets tonight cold and hungry with no place to rest their weary head. I pray for all those who feel that no one prays for them. I pray for all who feel they are the loneliest people on Mother Earth. Buenas Noches!

Friday, September 02, 2011
@11:04 AM ~ Slept well last night at 'home'. Here Now @Sacra Central Library. We got a new resident at Carol's Place and I welcomed him saying that it is a good place to be. I know I was a bit nervous when I first arrived but I have become comfortable there, though not fully content. Life goes on. It is a matter of us being able to adjust to new settings and new situations. We are not fully prepared for what is a new situation. The ideal is to have an attitude of gratitude.

Saturday, September 03, 2011
@10:56 PM ~ I am at Sacra Central Library on 4th Floor. I have a new roommate named Michael who is a good man. I met him briefly before when he came by here from Turning Point.

Link: http://www.tpcp.org/

Sharing is caring. Many people are afraid to share. It is a truism that in a way we are as sick as our secrets, especially the ones we keep from our own conscious minds that dwell in our own subconscious. Feel a little restless today.

@5:57 ~ Surprise! Good News! I received an SSI Check for $830.00 in my name of PETER S. Lopez from the U.S. Treasury in the U.S. Mail here today. Cindy, the Asian-American Monitor here, called me into the office to let me know, so I opened it right there. She mentioned that it might be a presumptive check. I need to talk to our Administrator Mattie this coming Monday. The does change the whole game plan for me. For sure I am going to cash it Monday, then get my Mobile Phone re-activated. Hell, I might even get a cheap Timex watch!

I need to confirm for sure whether I am on SSI or not next week. If so I will need to make a plan of action for moving out of here into a small simple room with a view.

Now we are set to have a Mental Health Meeting here, next door. More will be revealed!

@6:46 PM ~ The Mental Health Meeting went well. We actually had a dish in the center with good candles burning and the light off. This is done once a month, but residents here at not allow to have candles burning in their own rooms because of a fire hazard. Keep in mind that we are all on one kind of medication or another. Myself I only take 50 mg. of Seroquel at 9 PM before I go to bed. Get fed, take a med and bed!

@10:16 PM ~ I had a good day with good news. I will try to confine myself to my own inner self here and avoid going into too much stuff in the outer world outside of my own individual consciousness. I already post a lot of news items via Twitter and Facebook in order to give others the option to find out what the hell is exactly going on in the world. I am convinced that much of the work to be done amongst us as a species of life is internal work, an inside job, on-going efforts at understanding ourselves in order to better understand others. We really are one family as a species of life upon Mother Earth. Let us strive to be a humane family, a family that has love, care and concern for all of us. Cherish the sanctity of life. Nada mas ahora!

Sunday, Septiembre 04, 2011
Yesterday I went to the SNAHC Sobriety Celebration. It was good to be there and celebrate the growing sobriety of the native population AKA Native-American. I am still not buying into the American term in light of the historical genocide. I know I should maybe get over it, but not when some folks fake as if we are all one big happy family in connected reality when we are not!

This afternoon I went to the Farmworkers Rally for the UFW at the Capitol and took some pictures. It was great just seeing all the beautiful people of La Raza Cosmica!

Am now at Sacra Central Library via their WiFi, but due to available outlets where I would be comfortable am not even plugged into the wall, using battery on DELL Laptop. Guess I will just do some Tweeting now. Library closes at 5 PM today.

Monday, September 05, 2011
Someone has to finish last in the class. ~ Michael's Dad.

@4:40 PM ~ @Carol's Place. It has been a nice day, so far. Woke up early, took a shower, had my coffee, did some clean up work around here for a little exercise, had a bowl of Raisin Bran and a turkey sandwich with wheat bread and just hung around. I was out of rolling papers so I got my change, then Co-Residents Mike and Craig and I went to the Southside Market. Those two had never been to Southside Park before. I showed them the status there of Hidalgo and the great mural. I felt good being able to share the experience of a simple walk through the park to the little store on the corner.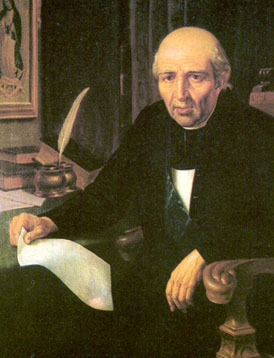 Sometimes I get so caught up in life that I forget the simple pleasures of simple experiences.

My DELL Laptop is charged up so it work without being plugged in. I had never done this before. Having the capability is a good feeling.

I now understand more of what C.J. Jung talked about in terms of feeling-tone. Another way of expressing feeling-tone would be 'vibes'. In a way those of us who took psychedelics in late 60s had a better understanding of some stuff in life. Some of it we lost contact as we grew older, especially those of us who got caught up in the dramas and traumas of drug addiction.

When we walk by a person we feel certain feelings that come from the vibes of that person and our inner feelings to those vibes, especially it seem with those who have more of a EM-field compared to others. EM= Electro-Magnetic. Many times we are not sensitive to people's fields or auras and misunderstanding can result or little prejudices easily arise.

The ideal would be to be in conscious awareness of our inner being, our own spiritualness. Many are not able to practice no-mindedness and are always suffering from the antics of the 'monkey-mind' that is constantly jumping around inside the cage of the brain. We need to explore more the connections and interconnections between the brain and the mind. Are the brain and the mind the same? Are we not more than our physical bodies? Are we not always being even if we are not aware of our beingness?

@7:15 PM ~ We had a good Labor Day Dinner here of shish-kebab, mashes pototaoes and cooked vegetables. It has been a pleasant day. Called a few folks on the phone: Dad, Geri and Bobby. I told my Dad that I wanted to see him soon, thisweek or the next and that I missed seeing him, he felt the same way. It has taken him so long for him to express his affection, yet I have learned so much about true affection from him.

Tuesday, September 06, 2011
Now at Sacra Central Library safe and sound. Woke up, talked to Maddie at Carol's Place about my receiving the SSI Check and stuff. She gave me the go ahead to cash it, I am OK to stay there as a resident for now and may have to start paying regular rent come October. Went up to K Street Mall Bank of America, cashed it, bought two pouches of Bugler Gold for my roommate and I, had a burrito and got a Pepsi.

On the Mall had a conversation with a former client who called himself Junebug, strange Puerto Rican cat. He mentioned about need for me to stay tied up with my laptop for it not to be snatched up by a cat who can run off with it. It was a strange exchange. I was concerned about his 'housing situation' and recommended White City for him to go to since he is a vet. I must be aware that sometimes those we want to help can hurt us.

I finally got a new Metro PCS Mobile Phone, not an Android but one that is functional for my purposes.

Talking to Maddie and Mark T. this morning I mentioned that for now I just want to take my time and figure out a cohesive Plan of Action for the future. More importantly right now if my taking the time to pay attention, to work on my mental health and to continue to concentrate on my spiritual evolution.

Wednesday, Septiembre 07, 2011
@2:11 PM ~ I woke up early as usual, but I woke up in the middle of the night started tripping looking for my room key and became wide awake. I am a little sleepy now. Have been tweaking with my new Mobile Phone. I need to make sure it does not become another major distraction.

I got more U.S. Mail from SSI today about my getting so much $$$ a month for up to six months until a final (decisive?) determination is made. Plus, stuff from them for me to choose a Medical Plan. From what Maddie says I will have a Medical Plan or Coverage come what may. I do not really understand it completely. Being a bit sleep deprived I do not want to even try to wrap my mind around it until tomorrow.

I really get distracted easy, sometimes easier than at other times. Suspect it depends a lot upon my general state-of-being, esp. well-being. There are a few extremely beautiful female beings who are in my vicinity right now here at Sacra Central Library. I must learn how to better focus, pay attention and concentrate on the tasks at hand, not just fantasizing, though some females do stimulate my fantasies. ;->

Tomorrow is a Safeground Meeting. I am not sure how well our Jubilee will come out. Besides, I want to see it all connected with a basic humane rights agenda. Who listens to me? I will just keep loving as much as I can.

Thursday, Septiembre 8th of 2011
@12:53 PM ~ @Sacra Public Library ~Sharing is caring. This Blog is my Public Journal online where I am pretty much open, go with the flow and kind of check in with myself. I may be as risk of self-exposure that could backfire against me. However, I am convinced that in many ways we are as sick as our secrets. Some people have forgotten their secrets and are sick without even really remembering what could be haunting them on a subconscious level.

Yesterday evening @Carol's Place I put air in my SCHWINN and drove around the block with it before I turned back into the driveway. Ooops! When I stopped I somehow fell off my bike onto my ass before I had a chance to get off, now I must admit that my lower back is sore. A couple of folks there saw me fall onto my ass, I was kind of embarrassed but suffered no major harm. I need to be more mindful, more consciously aware. I was already suffering from sleep deprivation, was going to get a nap, but has been procrastinating about putting air in my bike from my cool air pump so I got it done. I am older now, becoming more fragile. I just pray that I heal OK soon. Now I am really trying to stay aware of all my body moments. In life, every error and mistake on our part can be a teaching point on the learning curve.
>>>>>>>>>>>>>>>>>>>>>>>>>>>>>>>>>>>>>>>>>>

We had a great Safeground Meeting at Cat's house. Her husband Mark Merin is the Lawyer and Advocate for @SafeGroundSac and his lovely enlightened wife 'Cat' is our Coordinator. We have been having morning meetings at their house for quite a while now. We had our last Thursday morning meeting today before the upcoming Safeground Jubilee.




Recall: Mark Merin: Fighting For Their Rights -January 2010 - Sacramento, California > bit.ly/p9acWo


~ Mark Merin ~

As usual, I have my spins on stuff in terms of how we could of done better so far, where there are areas for improvement and what is to be done in the future. However, considering what and who we are working with we have done fantastic! It is hard to work with people who are not getting any monetary rewards for their hard honest work yet are suffering in their personal lives in real ways, especially when they are actually spending time and sleeping on Safeground.

When we are working with poor people we need to take into consideration different educational levels and individual attributes. We should try to foster a strong working unity as a social group while also allowing each person their individual integrity. Then, each of us has our own personal experiences, especially in relation to Social Movements and Social Networks. At bottom I want to see a strong humane rights movement here in Sacramento with an array of community-based organizations, functional agencies and committed individuals who can work together, despite any particular difference's. We need to see each other as precious sacred members of the human family.
>>>>>>>

There was a time when I was seriously considering needing to go Safeground and stay until another alternative came up. I have been approved for SSI on a 'presumptive basis' for up to six months. However, I am still awaiting Final Determination. Shit happens! I mean, life happens.

Friday, September 09, 2011
@3:02 PM ~My Roommate Michael and I went to my favorite thrift store in the world: the SPCA Thrift Store by 15th & E Streets. I got a couple of good books, Mike bought some cool stuff and then we left. Afterwards we went to the corner store and had a smoke. I mentioned a shirt that I had wanted to buy but did not get to Mike. He said he was in no hurry. So we went back into the store. I changed shirts and put my new one on and hung my keys on the hook in the Dressing Room. I ended up buying a cool light brown pull-over shirt, but mistakenly left my Carol's Place keys in the Dressing Room. I did not flash on it until we were already on the Light Rail headed more into Downtown. I had to get off on the next stop and Mike went on. I walked back to the SPCA Thrift Store and a sister I had met there had already turn them in. My main keys now are my room key, my Lunch Mailbox key where I keep my medication in the Carol's Place office, my bike lock key and another one I had for a chain that I have since given away (which reminds me I need to ask Shaka about the lock for that one). So I guess the moral of the story is all is well that ends well. However, the episode was another reminder of my having traces of ADHD and the importance of being aware of my physical actions. One must remain consciously aware in life, especially out in sinister streets.




LINKS:
http://www.dailyhoroscope.com/

Need to work on this one more... maybe a lot?!?
https://peta1951.wordpress.com/

Astrology: Planet Jupiter Goes Retrograde > http://t.co/Hi0Pu8I ~